Thirteen Fear-Filled Films Since 2000
This Friday happens to be a very special day; how rare is it to have a Friday the 13th occur in October. What are you going to do? If you have no plans, and are probably going to stay in, then this list is perfect for you! Why? Because I'm going to give you thirteen options for horror movies since the year 2000 (specific right?). Unlike my previous Night at the Kino, I wanted to introduce readers to the standout films that are considered modern. These range from zombie thrillers, possession stories, animated apparitions, even socially aware scares, and I'm confident that one of these films could get you in the mood for October (if you aren't already). Now, how to find these films…well, there's Redbox, some are on Hulu, but for the most…I'd say…do what you normally do (you know what you do, don't you?). Below you'll find them, and this is in somewhat of a particular order, but not one that is definite; honestly, take your pick, they won't disappoint.
The Witch (2015)
Hands down, I'd have to say this is the Control verse of modern horror. Robert Eggers meticulously crafted a truly tragic tale involving a Puritan faminly living in exile. Without revealing much of anything, I will say that the terror in this tale comes not from the supernatural but the human element. Where most films would focus on creating a grotesque or evil witches, Eggers turns the lens inward and dissects the nuclear family, one member at a time.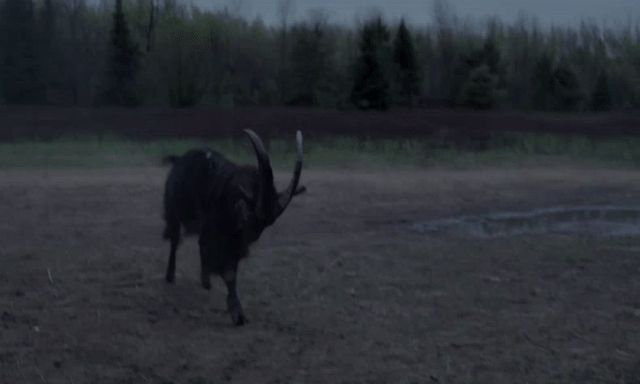 The cinematography does a fantastic job of adjusting to the scope of the film, encompassing the entire woodlands and jumping to claustrophobic cabin settings. It truly is a terrifying film, and I dare you to try and watch it without feeling the dread on your skin. For his efforts Eggers won best director at 2016's Sundance Film Festival. If you'd like to read my random movie review of The Witch, then click here.
The Conjuring (2013)
We've all seen plenty of films with this back story. A family moves into a home that happens to be possessed by an evil entity and it takes the family uncovering the secrets-with the help of some eccentric paranormal investigators-to break the curse. That's this film in a nutshell, but that is only the surface of it. What James Wan's The Conjuring did for horror (at least in my opinion) was focus on character development rather than diving right into the scare. This aids in the progression and pacing of the plot, which flows at a steady rate, rising to a dramatic climax in the end.
Some people go crazy over the "Based on a True Story" label, but I will say, after doing my post-credits research, I was able to accept this title while others fail (The Warren's were really out here, yo). Yeah, there are some jump scares and some cheap shocks, but the true terror of The Conjuring comes from its style of shooting. It feels campy, like a home movie at times, but that gives the viewer a closer approach to the terror, rather than capturing just reactionary moments.
28 Days Later (2002)
Before Rick Grimes awoke from his coma to the end of the world, there was another hospital patient being welcomed to a zombie apocalypse in Danny Boyle's (Trainspotting) 2002 thriller "28 Days Later". The plot is simple, a virus in a research facility gets released and humanity is in deep shit. How deep? Well, when your blood comes into contact with the strain, you lose sense of yourself and become a zombie. And this is where "28 Days Later" shines, the ability to revamp a concept. Instead of giving us mindless ghouls like George A. Romero did (R.I.P. to a legend), Boyle went with a more savage approach, giving them speed and ferocity instead of shuffling. The characters in the story are survivors, they aren't heroes of any sort, and that's what I love.Most tales in the zombie genre have gun toting warriors, but this group outlasts the horde by using wit-and luck.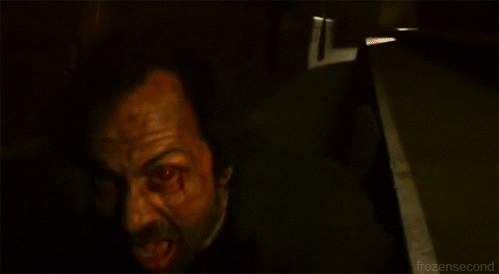 The cinematography is gritty and there is an overarching feeling of abandonment in nearly all of the locations. Makeup and Special effects shine with the trademark red eyes for the Rage virus, and who can forget John Murphy's chilling track "In a House, In a Heartbeat". Overall, this movie is on my list for its revolutionary take on a common theme in the horror genre. Also, fun fact, Danny Boyle turned down knighthood in England.
Noroi (2005)

Hands down, this is the most terrifying movie I've seen. Noroi: The Curse is a Japanese film directed by Koji Shiraishi and from the first time I watched it, I've been cursed. The first thing to note is the storytelling: using a "mockumentary" style of cinematography to capture the horror (similar to the original "The Blair Witch Project"). Often this fails because we're bound to one point of view for it, but this film does a great job by using various sources of media to cover the story-news clippings, and both professional and personal recordings. It introduces us to characters and we get an intimate look at their lives, and how this curse is affecting, and ultimately destroying them.
My favorite character has to be Mr. Aluminum Foil (you'll see), his role is so vital to the plot because he creates a sense of panic every time he's on screen. This isn't your typical supernatural film, so don't expect to be hit with the cliche like jump scares and melodramatic sounds; the film grounds itself into reality, and only steps foot into the abyss when it has reached the base of the spiral. A truly terrifying film for anybody willing to read the subtitles (if you can watch Narcos, you can peep this too).
The Descent (2005)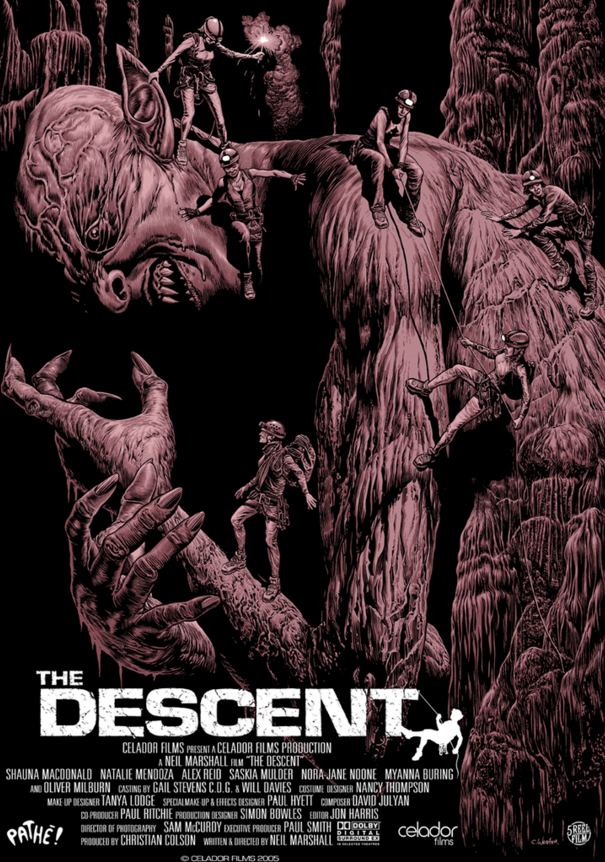 What happens when you take a group of spelunking woman who have underlying beef with each other, and pit them against the elements of nature, and a superior predator? If you watch Neil Marshall's "The Descent" you'll soon discover that answer. Firstly, having an all woman cast for this film is a testament to the versatility of horror-it's not confined to the male genre-and that's one of the main reasons I've listed it here. The premise alone is sure to breed fear, and then the writer decided to add a well-crafted back story behind the characters, which only added to the level of isolation and abandonment.
Cinematically, this film pushes into new barriers, throwing us in the midst of extremely claustrophobic spaces, and using the natural darkness to add to the unknown element (also night vision was such a thing back in the early 2000's). And who can forget that iconic scene when Sarah, played by Shauna Macdonald, emerges from the pool: it's poster-worthy (which is why they used it as a promo). The Descent will have you afraid to explore any dark depths, whether they be caves or secrets.
It (2017)
I read my first Stephen King book this year, "The Shining", and it plunged me into a dark world, so when I heard that the classic "It" was being remade I was skeptical, but ready. Honesty Hour: I've never watched the original It-I am reading the book now though-but what I viewed in Andres Muschietti's 2017 film was a very dark retelling of an already terrifying story. Clowns are easily the thing of nightmares; and Pennywise, played by Bill Skarskgard ("Hemlock Grove") happens to be the most entertaining. Already from the beginning of the film we are cast into Derry Maine, and into the lives of the youth. The movie pairs both the innocence of growing up with the grim reaper of the gutters, and it delivers.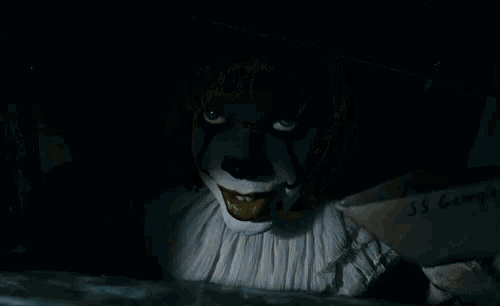 Every moment was liable to worsen, as the film proved by keeping us on our toes. Why is this also on my list, because this is one example of paying homage to the source material. Hearing that Stephen King stamped this movie was enough for me to see it; avid readers know that it is rare for novels and films to find a common ground (Lookin at you "Game of Thrones"). It's still in theaters, and makes for a perfect outing this Friday the 13th!
Kakurenbo (2008)

Horror does not only apply to the human world, but to the digital as well, and Shuhei Morita's 2008 animated short "Kakurenbo" is proof. Coming in at around thirty minutes, this film packs a dose of dread from the jump. The art style and background is haunting, and one is imprisoned in this game of hide and seek. A group of children come to play this mysterious game, Otokoyo, where oni (demons) come alive and seek the children.
I remember watching this on Adult Swim, and having an entire new outlook on animated films. Once the story revs up, you'll be upset when you find that the end is approaching; definitely something to view when you have some down time though.
Get Out (2017)
There's no way that I can go any further without addressing Jordan Peele's breakthrough film, "Get Out". Who would've thought black folk could do horror? (Because it's not all devil magic). Aside from the social commentary regarding it-not brushing it's importance off, there's plenty of other think pieces out there-this is an engaging story. A "meet my black boyfriend" scenario gone wrong, Chris (Daniel Kaluuya, "Johnny English Reborn") begins to uncover a secret behind his girlfriend Rose's (Allison Williams) family. I have to give a shout out to the supporting cast in this film who really embodied their characters, Georgina's meme worthy face, Walter's sprint becoming an entire challenge, and Rod with his antics.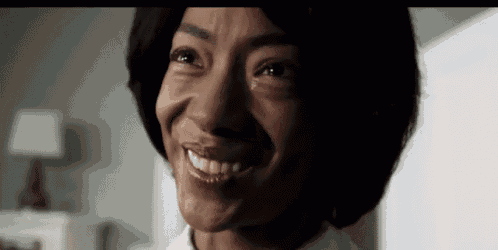 Look at how much the film has shifted our culture, allowing more black stories to be told by us. And, the final bit that has to be addressed is the comedy (I'm a firm believer that any modern horror has to have it). Peele transfers his "Key and Peele" skit writing into the script, making room for fresh dialogue that naturally flows between each character; the comedy gave us the comfort we needed to get through this scary ordeal.
10 Cloverfield Lane (2016)
This might be closer into the thriller era, but I will set it on this list anyways. I am one of the folk who enjoyed the original "Cloverfield", and when this one appeared on Hulu, I decided to watch it. Now, like everybody else, I assumed that it was going to be the same take from a different point of view, but instead this film went in the opposite direction. Where the first film featured a monster raging through the city, this one focuses on the monsters inside of men, and what happens when three individuals are forced to occupy a bunker.
Without giving away too much, John Goodman's portrayal of the pragmatic Howard was one of the most underrated performances of 2016, and Mary Elizabeth Winstead, as Michelle, held her own against him. The film has its moments of joy, but there is always a tension looming in the claustrophobic cabin, and it often ignites into confrontation. Aside from the other thematic elements, I have to say that the characters shine the most, and I believe that comes from the small number. Having fewer people on screen can create time for development and exploration.
Signs (2002)
Aliens in a cornfield? Cmon that's fresh af. M. Night Shyamalan brought the world one of the greatest plot twists with "The Sixth Sense", so naturally there was already an air of mystery surrounding this film. And then, you hear the cast: Mel Gibson, Joaquin Phoenix, Abigail Breslin, Rory Culkin, and they welcome us into the Hess family. When a mysterious sign appears in the crop field in front of Hess family, it will push the renounced reverend Graham to uncover the mystery.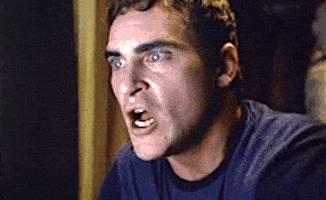 Signs is unlike any other film on this list, it's horror being in the unknown. We are graced with many moments in the film (the foil hats, Merrill's monologue, Shyamalan's cameo), and I like how they all relate back to this unknown entity; it's all speculation, and it translates to the viewer as well. By the end of the film you'll be wondering if any of it was real. Oh yeah, it's on Hulu now!
The Babadook (2014)
Another film that is currently on streaming sites is "The Babadook". Yo, don't let the people fool you, this movie is a scare, it's just from an angle that is original; because what's more fearful: a phantom from a child story booy, or a mother's struggling battle with grief and a child that fails to behave. Director Jennifer Kent takes a leap into her own world utilizing set pieces and a cryptic style of storytelling, relying on an erratic rhythm rather than a steady pace. Do we ever know what "The Babadook" is, or isn't; does it even matter?
The desaturated color tone of the shots enhance the already grim tale, and Essie Davis' portrayal of Amelia forces the viewer to share in her grief. And this is what makes the film scary, because once we've identified with this mother, we are sensitive to her plight but ultimately we're enraged that she won't address the issues. This frustration is converted into fear whenever the supernatural element is added, and since we're in such a volatile state, we're already ensnared. But it's only an hour and a half of imprisonment, and will surely make you keep the lights on a little longer this weekend.
Drag Me To Hell (2009)
After he blessed us with the "Spiderman" Trilogy (starring Tobey McGuire), director Sam Raimi returned to his slapstick horror roots with "Drag Me To Hell". When Christine Brown (Alison Lohman), a loan officer seeking a promotion, denies an elderly woman her loan, she is inadvertently cursed, and what a curse. It keeps the audience laughing long enough for the tension to build, turning back to the terror at a moment's notice. The humor is amped with Justin Long cast as Christine's boyfriend Clay Dalton, who often has smart remarks for every scenario.
The film is true to Raimi's genre blending of comedy and horror, even the antics of the supernatural are borderline hilarious (the maggots in the mouth scene). A must watch for any of his fan (if you watch "Mr. Robot", you're a Raimi fan).
Gok-seong or The Wailing (2016)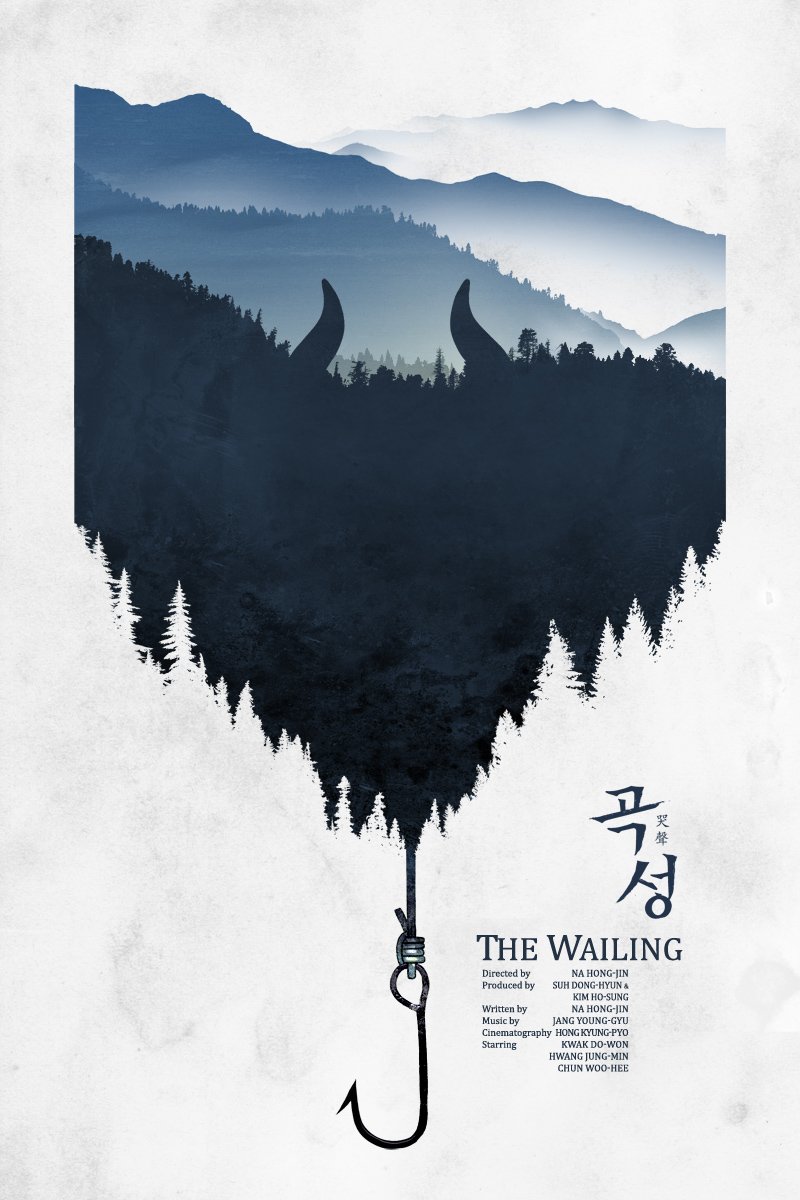 Netflix has this movie on it's catalog so there is no reason you can't watch it this Friday the 13th. "The Wailing" is a South Korean film directed by Hong-jin Na, and it has crossed over into America for a very good reason. It's terrifying. It's hard to describe what this film is, because there are plenty of intertwining plots, but you watch a village become beset by an akuma, or demon. The film has great writing, both in terms of story as well as dialogue, each complementing the other. The conversations between the officers are often hilarious, and a great contrast to the macabre mysteries that are befalling the town.
The soundtrack is spooky (yeah, I said spooky), and it really teeters on the shadow realm of acoustics. There are some scenes that leave you baffled (The Exorcism), and just when you expect the truth to be revealed, the film presses on further. It is a long ride, 2 hours and 36 minutes, but once the engine revs, you'll be Wailing all the way until the end.
Conclusion
There you have it, folks. Ain't no reason you shouldn't be entertained-and terrified-this Friday the 13th. Of course, there are other notable works that I missed, and I feel cliche for making that disclaimer, but I'm going to do so anyways so you understand that my opinion is based more so on my immediate memory rather than a well devised agenda.. As always, feel free to comment or leave any feedback regarding my choices for films. Until next Tuesday…